Hello Girls ...Its reveal time for October Kits at My Creative Scrapbooks..You will be Blown away with what Pam Packed this Kit with...
Here is a picture Of The kit for the LE Kit!
WEBSTERS ALL ABOUT ME!!!!
I did 4 Layouts with this Kit..
The first layout is of My father in law who passed away in July... I Thought this was the perfect papers to capture who he was...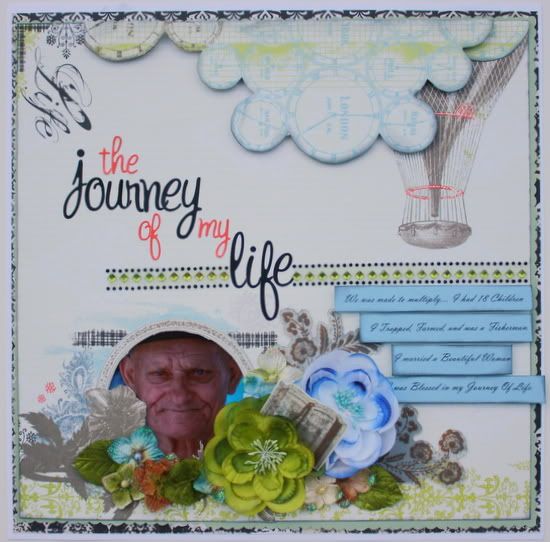 The second layout is of my nephew Conor. Hes so Spoiled Rotten...
Here is the third Layout of mt sisters and I . One of my sister's is not in the picture as she was not here at the time. But I just loved the shutters and thought this picture would be great to add that too..
This is my last Layout using the LE Kit...
Here is my Neice on my Hubbys's side of the family.. Isn't se Cute!
Foe this layout I added som border strips and did some pleating...
Ok Thats not all... Here is the Main Kit Listed Below...
CRATE PAPER FARMHOUSE!!!
I did 4 layouts with this kit as well.
Here is the First layout I did of my Nephew's Girlfriend. She is such a sweet Girl. I am glad they have each other. Here I made a grid out the the pattern paper for my background and popped up the frame.
For my second layout I used my Best Friends picture. Every time she comes over you can bet shes in the fruit trees. I had to create this layout of her. That lil Fruit Snatcher...
For the Third layout I used my Nephew again. He loves to help in the yard. I used som pleating as well on this layout..I also used the dusty attic wire to used as a masked and sprayed that with Glimmer mist.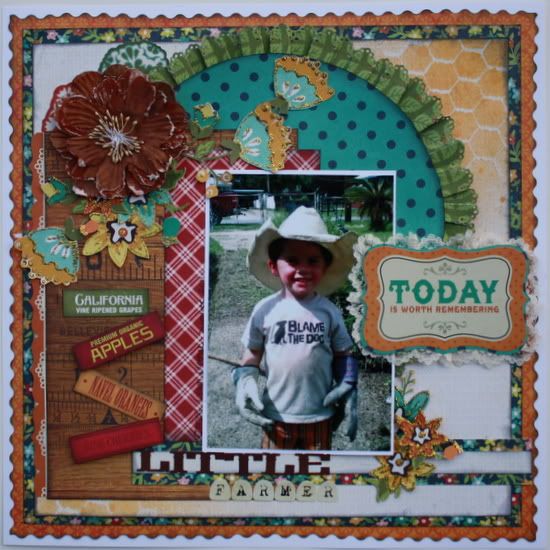 The last layout is of sweet lil Claire and her brother.. Love this picture...
Oh I must give you a little hint. Next month's Main and LE Kits will have more Dusty Attic pieces in it.. Shhh You did not get that from me....